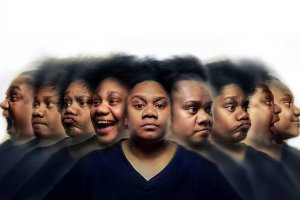 The show is part of the 2019 Bleach* The Gold Coast Festival event.

Ghenoa Gela — comic, teacher, fighter, little sister, daughter, granddaughter, gold medallist, charmer, TV star, Torres Strait mainlander, air guitarist, and a walking political statement — has created a show. Welcome into the complex social, colonial, political, and cultural landmines Ghenoa navigates every single day.

My Urrwai is presented by a superb team led by director Rachael Maza and dramaturg Kate Champion. It is a candid meditation and celebration of cultural and familial legacy and a sharp comment on racial dynamics in the country.

Urrwai does not have a direct English translation. It is a combination of words in the Kala Lagaw Ya language which means "my spirit, my style, my essence". The language is native to the Torres Strait. Joy and profound insight are demonstrated in this one of a kind, and personal story expressed through movement and words. A winner of the Deadly Funny Melbourne International Comedy Festival Award and the renowned Keir Choreographic Award, Ghenoa's dynamic auto-biographical journey is witty, emotional and, ultimately, insightful.

Catch the show from April 26 - 27 at Home of the Arts.

Our Broadbeach Family Apartments are near Home of the Arts.

Our apartments offer amenities like air conditioning and Foxtel digital TV. Use the automatic washing machine, clothes dryer, and dishwasher at your convenience. Our wireless broadband connection lets you stay in touch with your colleagues. There is also a private balcony.

We also have three bedroom penthouse apartments for families. The three bedroom apartments are fitting for eight guests. The flats have complete amenities like comfortable lounge and dining areas, three bathrooms, a kitchen, and a rooftop area with barbecue facilities. Schedule your next holiday and enjoy the Gold Coast.

For more details, go to http://www.grangewoodcourt.com.au/apartments.