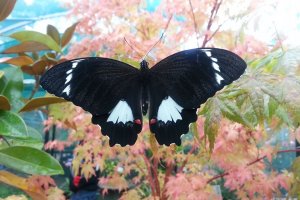 Are you and the whole family planning a vacation? Have you decided where to go and stay as well as what to do? How about visiting the Gold Coast and booking a stay at an accommodation fit for the whole family?

Located at 22 Second Avenue in Broadbeach, Grangewood Court Holiday Apartments has the perfect setting. They have lush tropical gardens and a Broadbeach family accommodation you will surely find fitting.

For small families, their two-bedroom apartment is perfect. This room type is equipped with modern kitchen facilities as well as dining and lounge areas. This unit also has a private balcony that overlooks the tropical garden, the pool and spa.

But if you have a big group, the three-bedroom penthouse gives you the space you need. It has a set of bunk beds as well as two single beds and two queen-sized ones perfect for a total of eight guests. The unit also has a fully-equipped kitchen complete with lounge and dining areas. And that is not all! The three-bedroom penthouse has a rooftop area with dining and barbecue facilities as well.

If you want to unwind, you would be happy to know that the Grangewood Court has an outdoor swimming pool you can use as well as a spa. While you are there, the kids can hang out at the resort's games room.

Now that you know where to go and stay, it's time to answer where you should go. The Gold Coast has countless visitor attractions from patrolled beaches to the local theme parks which are within easy reach from the accommodation. But if you want to do something different, here are a few places you can experience.
Gold Coast Butterfly House
Go check out the live butterflies and the secret tropical flower garden of Gold Coast Butterfly House. The kids will surely love the scenery especially a closer look at the amazing Australian butterflies. Besides viewing, your kids will also learn the life cycle of these beautiful insects and how to save their species.
Crazy Cat Cafe
Kids love cats. If your children love them too, then make sure to visit the region's first-ever fully licensed cat cafe. Take note, the Cat Lounge is separate from the cafe and kitchen by an airlock double door system so you can be sure about safety especially hygiene. Cat lovers can see or freely pet the beautiful cat residents at the lounge.

Once your food is ready, you can head to the Crazy Cat Cafe area and enjoy some award-winning coffee and some savoury dishes like Beef Lasagna, Ravioli and Quiche as well as sweets like brownies, banana bread, cupcakes and more.
Sling Shot Gold Coast Fun Park
This fun park has four different attractions to choose from - Sling Shot, Vomatron, Mini Golf and Trampoline. If you and your kids love a thrill, the Sling Shot and Vomatron will give more than that! Think you can handle it? If not, you'll enjoy their Western-themed 18-hole mini-golf and Trampoline.

Ready to book your Broadbeach family apartments? Choose your rooms here.