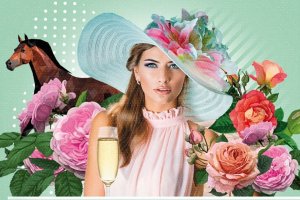 The countdown to the race that stops the nation has begun! Watch and celebrate Australia's biggest annual race at this year's Melbourne Cup Day Lunch - the perfect 2019 Melbourne Cup event for racing fans looking to soak up the action on the scenic Gold Coast.

Melbourne Cup Day Lunch 2019 will take place at the huge Gold Coast Convention Centre in Broadbeach, a brisk gallop from our Broadbeach holiday apartments, offering a full day of Melbourne Cup excitement with a live Cup Day broadcast on a big outdoor screen, exquisite food and an evening of unmissable live entertainment.

Rein in your race-going friends and head to Broadbeach Gold Coast for this thrilling race-day event, which will also include free French champagne on arrival and premium sweepstakes if you're looking to up the ante. Enjoy a mouth-watering four-course lunch as the race takes place, along with decadent dessert options and a premium beverage package at the fully licensed onsite bar.

After the race, celebrate with an evening of live music! 102.9 Hot Tomato will kickstart the night, followed by famous Brisbane covers band Sex and Chocolate - set to perform a variety of popular music covers guaranteed to get you on the dance floor.

This year's race that stops the nation is the perfect excuse to head to the coast, and 2019 Melbourne Cup Day Lunch won't disappoint if you're keen to catch all the live action with sumptuous food, world-class entertainment and an incredible venue atmosphere. Enjoy Melbourne Cup Day Lunch this November 5, and make sure to relax nearby with our cheap accommodation near Gold Coast Convention Centre.

Situated on Second Avenue Broadbeach, our accommodation at Grangewood Court Apartments is within short walking distance of Gold Coast Convention and Exhibition Centre. Ideal for groups looking to attend Melbourne Cup Day Lunch 2019, our two-bedroom holiday apartments provide luxury comfort for an affordable price, with each offering a spacious living and dining area, full kitchen facilities and a large private balcony for soaking up the sun.

During your stay, take advantage of our onsite guest facilities! These include an inviting outdoor swimming pool, luxury heated spa, a games room and guest barbecue area. Find more information today and book directly for our exclusive rates - just visit Grangewood Court Holiday Apartments.