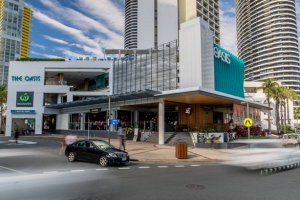 Are you coming to the Gold Coast for a quick holiday break? Grangewood Court Broadbeach Holiday Apartments offers a quiet spot for you to unwind and at the same time give you access to all the excitement and finest attractions of the region.

First, let's talk about your accommodation. There are two-bedroom apartment units as well as three-bedroom penthouses available at Grangewood Court. Both are spacious and has all the things you will need for your stay. However, the two-bedroom apartments have balconies facing North-East that overlooks the lush tropical gardens, pool and spa. This room type is suitable for a maximum of four guests

The three-bedroom penthouses; on the other hand, features a lovely rooftop area complete with outdoor dining facilities as well as a barbecue area. This accommodation type is perfect for a total of eight guests.

What about the attractions in the region?

Grangewood Court has got it covered. Broadbeach Bowls Club is just a few steps. Local theme parks such as Dreamworld, Movie World and Sea World are within easy reach. In case you want to shop, below are destinations you can easily visit.
Niecon Plaza
Located at Victoria Avenue in Broadbeach, Niecon Plaza features shops such as a ladies fashion boutiques, jewellery stores, music stores, health and service centres as well as entertainment venues such as Amnesiia Nightclub Broadbeach, The Envy Hotel, and Love Nightlife.

Besides these, Niecon Plaza also offers a range of lovely dining choices. In the mood for dim sum or maybe a bubble tea? Tang Restaurant – Dumplings and Noodles is open. How about some All Day Breakfast and coffee? Wattle Cafe/Bakery is on the ground floor.

Niecon Plaza is close to the beach and another shopping destination called The Oasis Shopping Centre.
The Oasis Shopping Centre
Located at 75 Surf Pde in Broadbeach, The Oasis Shopping Centre has several stores from fashion boutiques to homeware stores and medical precincts. The lifestyle shopping centre also features award-winning cafes and restaurants.

In fact, you will never run out of options. Would you like a contemporary Thai food concept? You are welcome at the Nahm Kitchen and Bar. How about some coffee? Barcode Espresso serves locally roasted award-winning coffee. For some lovely sweets, try Giardina Gelati's authentic Italian handmade desserts.

The Oasis Shopping Centre is open daily from 9 AM to 5:30 PM except on Thursdays where it closes at 7:00 PM and on Sundays where it opens at 10:30 AM and closes at 4:00 PM.
Pacific Fair Shopping Centre
Located at Hooker Blvd in Broadbeach, Pacific Fair Shopping Centre is a major shopping destination with over 400 stores from fashion to food and entertainment. In fact, they have three food precincts as well as Event Cinemas. They also have three kids play areas as well as Parents' Rooms complete with change tables and private feeding rooms.

Pacific Fair Shopping Centre is open from 9 AM daily.

Are you ready to head to Broadbeach? Book your stay at Grangewood Court Broadbeach Family Apartments today!